Your 2017 Holiday Shopping Forecast
Date: 12/19/2017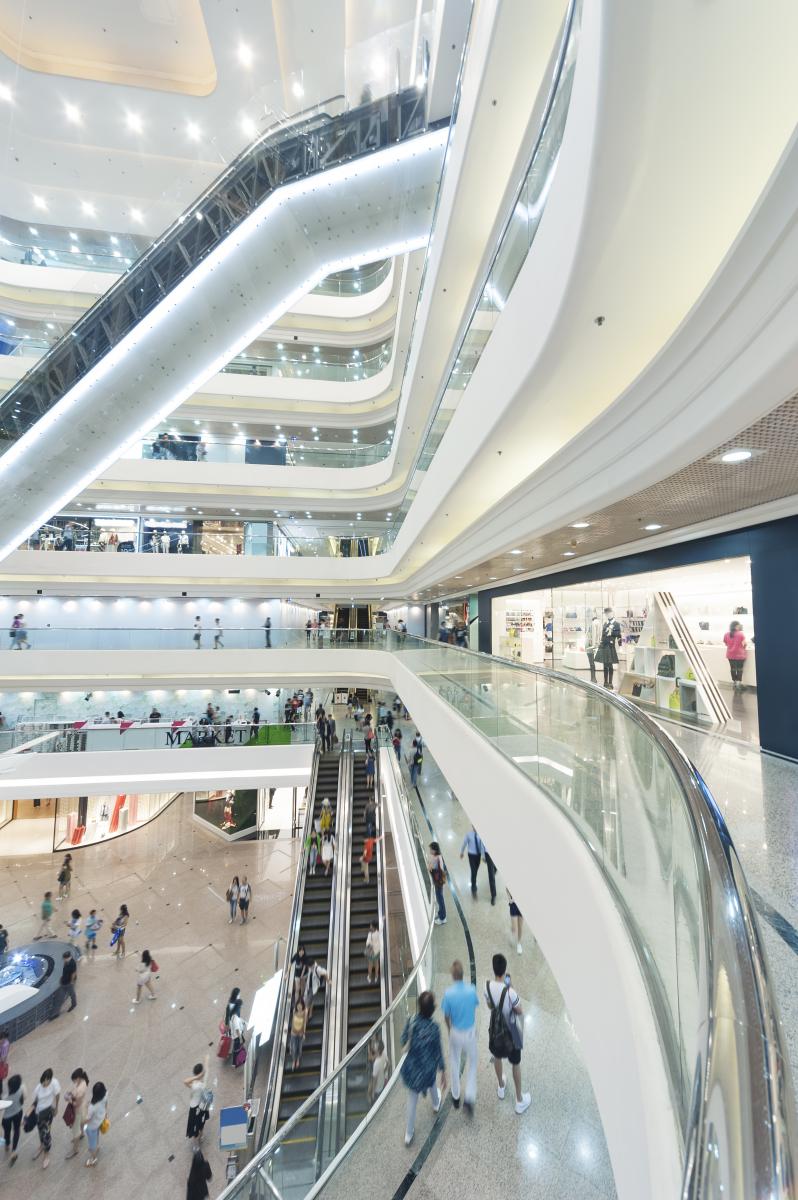 If Black Friday is any indication, consumers are out and about and spending this year. "The holiday shopping weekend, Thanksgiving through Cyber Monday, topped Forrester's originally estimated growth of 12% and landed somewhere upwards of 16% from last year, accounting for 14% of all holiday sales for 2017", reported Fierce Retail. 
I recently spoke with Stephanie Cegielski, V.P. of Public Relations for the International Council of Shopping Centers (ICSC) on America's Commercial Real Estate Show to hear her holiday shopping forecast and she had some positive numbers to share. Overall, ICSC is forecasting a 3.8 percent year-over-year growth in sales this holiday season. 
According to ICSC, Black Friday saw 105 million adults visiting malls and shopping centers across the country. "Of all those visitors, 63% made a purchase and shoppers visited an average of six stores, compared to four last year," reported Fierce Retail.
Cegielski said she is expecting it to be a strong season across all mediums, whether it's online or in-store or both. 
Based on online numbers alone, her expectations match reality. "The top 50 retailers in the United States processed an estimated 39.8 million transactions online over the holiday weekend spanning Thursday, November 23 through Sunday, November 26, according to Hitwise," reported Chain Store Age.
Not surprisingly, Amazon topped online sales with 5.6 million transactions processed on Thanksgiving Day and 7.1 million on Black Friday. Walmart was second for both days, with 1.7 million transactions processed on Thanksgiving and 1.1 million on Black Friday. Best Buy, Target and Kohl's rounded out the top five on both Thanksgiving and Black Friday.
Cegielski said there's strong confidence in the economy, especially compared to last year leading up to the election. ICSC predicts that 96 percent of consumers will use brick and mortar at some point in their shopping experience and each adult will spend $728 on average. That number includes general spending in bars and restaurants, movies and entertainment and spending on goods and gifts. In the past, most people purchase apparel for the holiday season followed by toys and electronics. 
Despite store closings this year, brick-and-mortar only reported a 1.6% decline in shopper traffic on Thanksgiving and Black Friday compared with 2016. Fierce Retail quoted Brian Field, senior director of advisory services for ShopperTrak, who said this "proves that 'physical retail is still highly relevant, and, when done right, profitable.'"
Cegielski left us with a tip for retailers for this holiday season that could also apply year-round: retailers need to be set up on both digital platforms and for an in-person experience. "We're finding that consumers want a mix of both," she said.
Happy Shopping!
Michael Bull, CCIM
Show Host
Bull Realty, Inc.
(404) 876-1640 x 101


The Commercial Real Estate Show (TM) is protected by trademark and copyright laws. The information from this site and show is not to be copied, distributed, or sold without express written permission from the Commercial Real Estate Show. Because of the limitations of web sites and talk radio shows, the information from this site and the show are not to be relied upon as professional, accounting or legal advice. The show information is for enlightenment and entertainment purposes only and is not deemed reliable for your particular property, situation or location. Consult a referred and licensed commercial broker, accountant & attorney who has entered into a representation agreement with you and knows all the details of your location, property and situation for professional advice. For a professional referral contact the Commercial Real Estate Show at Info@CREshow.com or 888-612-SHOW (7469). All rights reserved. (C) 2014