Historic Change in Tax Reform - What to Expect
Date: 01/03/2018
Leaders from Deloitte, PwC and Ernst & Young recently joined host Michael Bull on America's Commercial Real Estate Show to discuss the impact of The Tax Cuts & Jobs Act that was passed in December 2017.
Specifically, Michael spoke with Mark Van Deusen, Principal of the Washington National Tax Group at Deloitte, Mitch Roschelle, Partner and Real Estate Practice Leader with PwC, and Dianne Umberger, National Tax REIT Leader with Ernst & Young.

Here are the highlights: 
1. Individual Tax Cuts & Reform - For individuals, the highest tax rate is now 37% down from 39.6%. In addition, the levels at which the rates apply were also adjusted.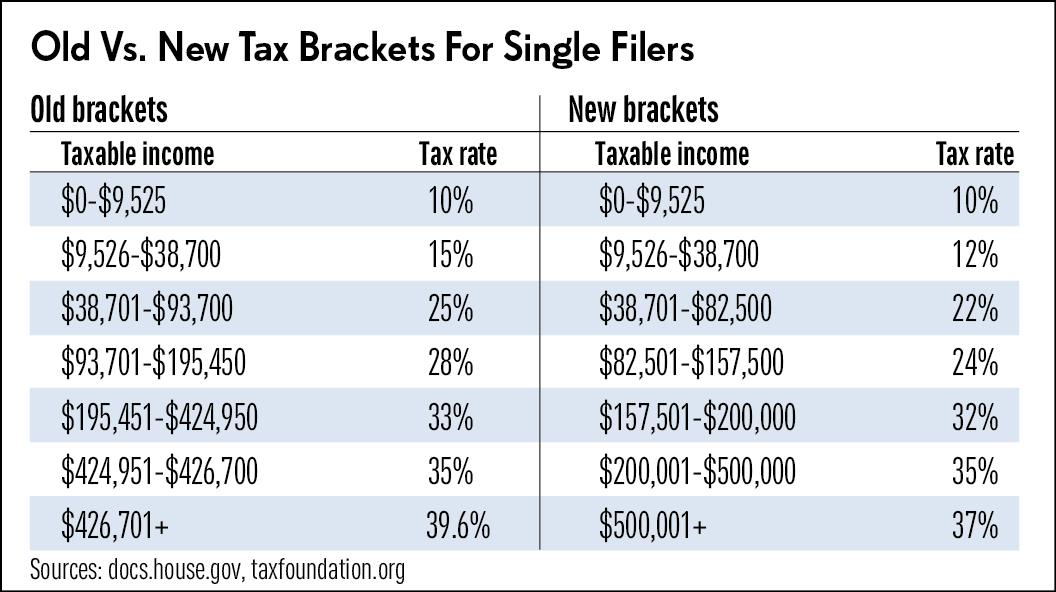 What does this mean? Simply put, significant tax cuts, especially at the lower rates. Speaker of the House, Paul Ryan, said that a family of four earning a median income of $73,000 will have an extra $2,059. Employees will begin seeing changes in paychecks in February 2018, said Umberger.
2. Corporate Tax Cuts & Reform – The new bill reduces the corporate tax rate from 35% to 21% (effective 2018) – a 14% reduction in the corporate tax rate. One of the major drivers for tax reform is the current U.S. corporate tax rate of 35% is significantly higher than our competitors in the developed world. As an example, Ireland has a 12.5% corporate tax rate. 
Why? To encourage job growth and stimulate the economy. 
What do the experts have to say about that? 
"This is being done in part to make sure our multi-national corporations stay headquartered in the U.S. and aren't moving overseas to benefit from the lower corporate tax rates that our competitors impose," said Van Deusen.
The entire impetus for the legislation on the corporate side is the creation of jobs in America, said Mitch Roschelle, Partner, Real Estate Practice Leader, PwC. "We really weren't competitive in terms of where people wanted to do business globally. Right now, the economy is so global and interconnected. In order for the United States to be relevant as a place to do business, we had to lower those corporate tax rates. In doing that, the plan is, and the belief is, that jobs will be created because those manufacturing facilities could be in the United States versus elsewhere." Roschelle anticipates we will see companies of varying sizes returning back to the United States and the benefit in job creation much later in 2018.
Dianne Umberger, National Tax REIT Leader, Ernst & Young refers to it as a "transition to a territorial system: bringing those earnings back to the U.S." 
3. Additional benefits for small business owners – Roschelle points out that the real estate industry is a big user of pass-through entities, partnerships, LLCs, and S-corporations (S-Corps). This is where things become a little more complicated. The new "pass-through" income tax allows for a 20% deduction off any qualified business income for these types of companies. The pass-through rate also applies to businesses operated as sole proprietorships. (The Wall Street Journal defines people with pass-through income as "those who run businesses but report the income on their own individual tax returns." Essentially, it's a business that doesn't pay a corporate income tax.)
"The math on a 20% deduction against the highest tax rate (37%), results in an effective tax rate of 29.6%, (a full 10% lower than the current top individual effective tax rate of 39.6%)," said Van Deusen.
Be forewarned, in layman's terms, the rule is extremely complicated, and the pass-through rate is "subject to certain wage limits and exceptions," said REIS in a whitepaper. 
Forbes has a comprehensive article that explains the details.
4. Good news for commercial real estate participants – Long live the 1031 Exchange! The 1031 Exchange escaped changes as it pertains to real estate. 
5. Interest and depreciation – Anyone in a real estate trade or business is not subject to the 30% limitations on interest. What does this mean?
Additional advantage for companies to do sale-leasebacks: In the past, one of the limitations to a sale leaseback transaction, especially if you were a C-corporation, was a corporate tax of 35% on gains you recognize. Now that's 21%. 
Landlords "can still deduct their mortgage interest in full and, like all corporations, will benefit from lower taxes on their net income from 35% to 21%," according to a recent REIS whitepaper.
It's possible that we will see a trend towards leasing over owning – "The new rules mean that it's possible that real estate will be held more by people who are professionally involved in real estate and less by people that are engaged in other business but happen to own real estate," said Van Deusen.
Carried interest provisions implemented a three-year holding period instead of one year in determining capital gains from a partnership interest that was providing services. "Otherwise, carried interest would be taxed as short-term capital gains at a top marginal rate of 37%," noted Cooley LLP in their Analysis of the Final Tax Reform Bill.
A big change in interest write offs for homes – Mortgage interest deductions are being retained but with limitations. Currently, you can deduct interest on first and second mortgages up to $1 million in principal, plus home equity lines of $100,000. This bill eliminates the ability to deduct home equity line interest. You can still deduct interest on first and second mortgages, but the debt limit is now $750,000 instead of $1 million.
Another provision doubles the standard deduction for joint filers to $24,000. Realtors are opposed because it's a backdoor way of eliminating the benefit of the mortgage interest deduction since the only people who are going to itemize and therefore get the benefit of the mortgage interest deduction are people who have more than $24,000 of state taxes (capped at $10,000), charitable deductions and mortgage interest (that is a small subset of the country overall.) May be bad for single family homes, conversely may be very good for multifamily.
6. High-income earners beware: If you are a high-income earner and you are in a high-income tax state, (like California or New York), although the tax rates are going down, the ability to deduct state & local income tax or property tax or sales tax is going to be capped at $10,000. For a lot of people in those states or who otherwise have large state tax deductions, the benefit of lower rates may be mitigated or completely offset by the loss of the state tax deduction above $10,000.
7. For REITs in particular, the new deduction to allow individuals to deduct up to 20% from the ordinary dividends that they receive from REITs. This is seen as an incentive to invest in REITs and is a good provision for REIT investors. 
8. Penalty for not having health insurance that Obama put in place was abolished.
9. The estate tax exclusion has been doubled. The annual exclusion amount is now $10 million instead of $5 million for tax years 2018- 2025, reported Forbes. The estate tax remains at 40%.
10. The Arctic National Wildlife Refuge (ANWR) drilling provision. ANWR has been opened for oil drilling, reported The Washington Times.
What does all this mean for commercial real estate? "It's terrific. More income for tax payers means more spending power and more consumer confidence. Less taxes for corporations should result in more jobs and more demand for commercial real estate. Let the good times roll," said Michael Bull. 
Michael Bull, CCIM
Show Host
Bull Realty, Inc.
(404) 876-1640 x 101


The Commercial Real Estate Show (TM) is protected by trademark and copyright laws. The information from this site and show is not to be copied, distributed, or sold without express written permission from the Commercial Real Estate Show. Because of the limitations of web sites and talk radio shows, the information from this site and the show are not to be relied upon as professional, accounting or legal advice. The show information is for enlightenment and entertainment purposes only and is not deemed reliable for your particular property, situation or location. Consult a referred and licensed commercial broker, accountant & attorney who has entered into a representation agreement with you and knows all the details of your location, property and situation for professional advice. For a professional referral contact the Commercial Real Estate Show at Info@CREshow.com or 888-612-SHOW (7469). All rights reserved. (C) 2014